Category:
Life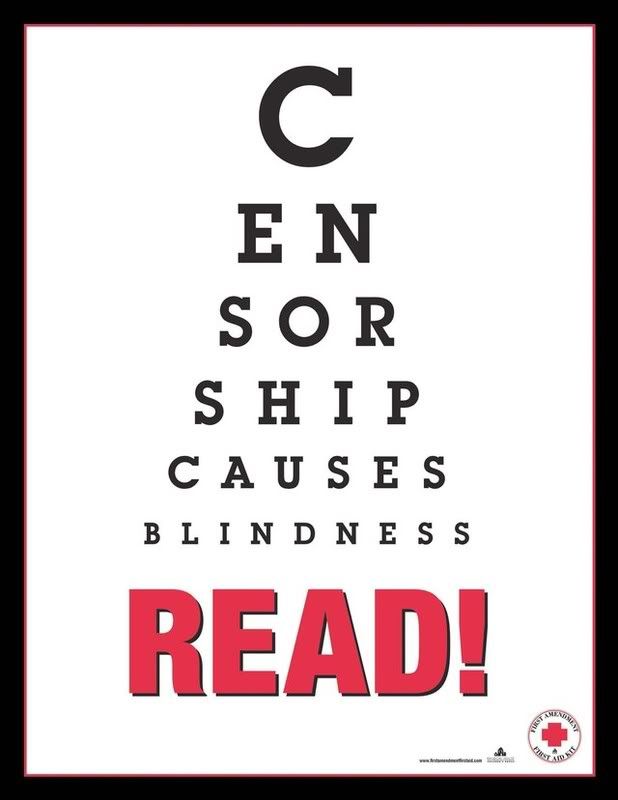 I read a blog by Dia and she got me thinking. I categorized this as life. Why? Books are knowledge; books are power; books are life. I remember going to the library as a child and losing myself in all those aisles of books. I still do. I could go anywhere I wanted, in my mind. But with the talk, especially lately, about banning certain titles, I just wanted to leave you some images regarding that subject in hopes that maybe they will make you think. Books were my refuge growing up- heck, even now I can transport to a better place by reading. That and music, and both are subject to censor. I'd love to hear what you have to say.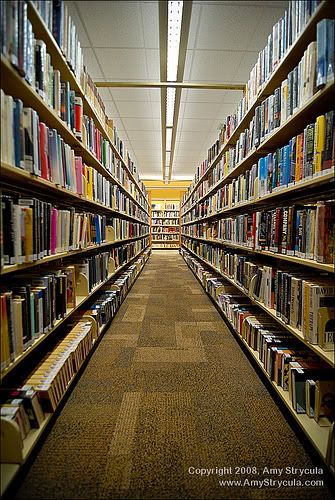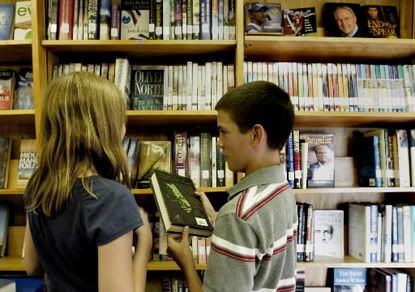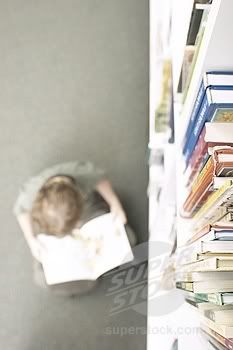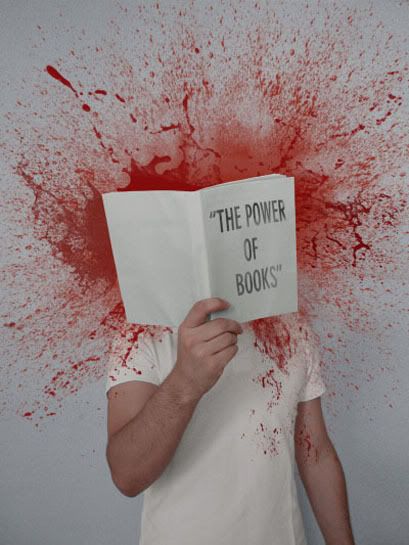 And probably most thought provoking and scary, especially for us in the United States......
From
Dia's Blog:
Most Challenged Books of 21st Century (2000-2005)The American Library Association (ALA) compiled this list of the top 10 most challenged books from 2000-2005, with the Harry Potter series of books leading the pack.

1. Harry Potter series by J.K. Rowling

2. "The Chocolate War" by Robert Cormier

3. Alice series by Phyllis Reynolds Naylor

4. "Of Mice and Men" by John Steinbeck

5. "I Know Why the Caged Bird Sings" by Maya Angelou

6. "Fallen Angels" by Walter Dean Myers

7. "It's Perfectly Normal" by Robie Harris

8. Scary Stories series by Alvin Schwartz

9. Captain Underpants series by Dav Pilkey

10. "Forever" by Judy Blume

All but three of these books also were in the top 10 of the most challenged books of the 1990s. The ALA reports there were more than 3,000 attempts to remove books from schools and public libraries between 2000 and 2005. Challenges are defined as formal, written complaints filed with a library or school requesting that materials be removed because of content or appropriateness.


The "10 Most Challenged Books of 2007" reflect a range of themes, and consist of the following titles:

1) "And Tango Makes Three," by Justin Richardson/Peter Parnell
Reasons: Anti-Ethnic, Sexism, Homosexuality, Anti-Family, Religious Viewpoint, Unsuited to Age Group


2) The Chocolate War," by Robert Cormier
Reasons: Sexually Explicit, Offensive Language, Violence


3) "Olive's Ocean," by Kevin Henkes
Reasons: Sexually Explicit and Offensive Language


4) "The Golden Compass," by Philip Pullman
Reasons: Religious Viewpoint


5) "The Adventures of Huckleberry Finn," by Mark Twain
Reasons: Racism


6) "The Color Purple," by Alice Walker
Reasons: Homosexuality, Sexually Explicit, Offensive Language


7) "TTYL," by Lauren Myracle
Reasons: Sexually Explicit, Offensive Language, Unsuited to Age Group
8) "I Know Why the Caged Bird Sings," by Maya Angelou
Reasons: Sexually Explicit


9) "It's Perfectly Normal," by Robie Harris
Reasons: Sex Education, Sexually Explicit


10) "The Perks of Being A Wallflower," by Stephen Chbosky
Reasons: Homosexuality, Sexually Explicit, Offensive Language, Unsuited to Age Group


"It's not just the books under fire now that worry me. It is the books that will never be written. The books that will never be read. And all due to the fear of censorship. As always, young readers will be the real losers." Judy Blume